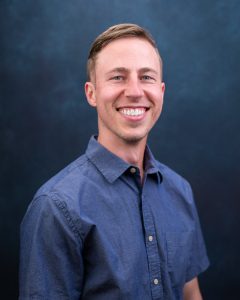 Andrew Beau Kerby, PharmD
Farmacéutico a cargo
Pharmacy | Language(s) Spoken: English
Background
Pharmacy School:
– Doctor of Pharmacy, University of the Pacific
Undergraduate Education:
– University of Nevada, Reno
Biography
Beau grew up in Northern California and completed his pre-pharmacy coursework at the University of Nevada, Reno before graduating from pharmacy school at University of the Pacific in 2011. He has worked in a variety of locations and roles but has come to find his place in providing the best care possible to those who need it most. Beau and his wife recently had their first child are excited about being closer to home and being a part of the team at Community Health Alliance.
Personal Interests
Beau enjoys spending as much time as possible with family and friends. He enjoys traveling, cooking, being outdoors, and learning new things.
Locations
No matter what your healthcare needs may be, our kind, compassionate staff is standing by with a wide range of quality care options.