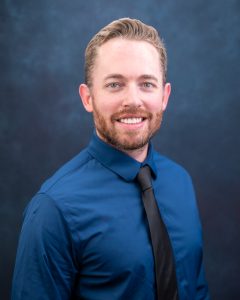 Andrew Miller, PharmD
Farmacéutico(a)
Pharmacy | Language(s) Spoken: English
Background
Pharmacy School:
– Doctor of Pharmacy, University of Saint Joseph
Undergraduate Education:
– Bachelor of Science in Biology, University of Nevada, Reno
Biography
Andrew was born and raised in Reno. He studied and graduated with a bachelor's degree in biology at the University of Nevada, Reno. After graduation, he worked at a pre-clinical pharmaceutical testing facility. He then decided to go to pharmacy school at the University of Saint Joseph in Connecticut. He moved back to Reno in 2016. His wife is also a pharmacist, and they have a dog named Archie and a tabby cat named Mosby.
Personal Interests
Andrew enjoys boating and spending time at the family cabin in Lake Tahoe during the summer and skiing and snowboarding in the winter.
Locations
No matter what your healthcare needs may be, our kind, compassionate staff is standing by with a wide range of quality care options.
Nell J. Redfield Health Center, Sun Valley
learn more
Wells Ave. Health Center
learn more