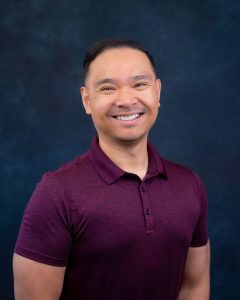 Rey Agatep, DO
Pediatra
Pediatrics | Language(s) Spoken: English, Tagalog
Background
Certifications:
– American Board of Pediatrics
– Pediatric Advance Life Support (PALS)
– Neonatal Resuscitation Program
– Basic Life Support (BLS)
Graduate Medical Education:
– Touro University
Undergraduate Education:
– University of California, Davis
Biography
Dr. Agatep was born in Manila, Philippines and came to the U.S. in 1988. He received a Bachelor's Degree in Science from the University of California, Davis in Biological Sciences with a minor in music. He was commissioned in the U.S. Army through the Health Professions Scholarship Program and obtained his Doctor of Osteopathic Medicine from Touro, University in the College of Osteopathic Medicine in Vallejo, CA. He completed a pediatrics residency at Tripler Army Medical Center, HI, and did his active duty military service at Irwin Army Community Hospital at Ft Irwin, KS. During this time, he also served as a general medical officer with the 546th Medical Company at Ft. Hood, TX.
He served as the subject-matter expert in the clinical assessment and management of medical scenarios relating to chemical, biological, radiological, nuclear, and explosive events, as well as trained and supervised medics and enlisted personnel in BLS, PALS, and Advanced Trauma Life Support (ATLS). After seven years of military service, he was honorably discharged and moved to Reno, NV in 2021 to finally enjoy civilian life.
Personal Interests
During his free time, Dr. Agatep enjoys writing, recording, and playing music (perhaps at a venue in Reno soon). He also enjoys reading about military history, building PCs, going to comic book conventions, traveling with friends and family, and spending quality time with his daughter, Alice. 
Locations
No matter what your healthcare needs may be, our kind, compassionate staff is standing by with a wide range of quality care options.