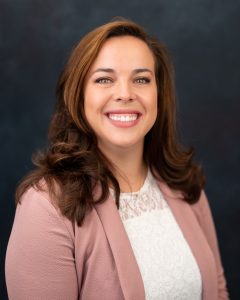 Samantha Lilla-Keesling, PA-C
Asistente medico(a)
Family Medicine | Language(s) Spoken: English
Background
Medical Education:
– University of California, Davis
Undergraduate Education:
– University of Nevada, Reno
– Truckee Meadows Community College
Biography
Born and raised in northern Nevada, Samantha attended the University of Nevada, Reno and received a Bachelor of Science in community health sciences. She pursued her love for health and medicine by starting her career in the prehospital field as a paramedic, working at REMSA Health for almost seven years. She furthered her education and achieved her dream of becoming a physician assistant by attending the University of California, Davis. Samantha is passionate about working with underserved populations, focusing on health equality and equity, especially after enjoying her internal medicine rotations at Community Health Alliance.
Personal Interests
Samantha loves spending time with family and friends, reading, traveling, camping, dogs, and Disney.
Locations
No matter what your healthcare needs may be, our kind, compassionate staff is standing by with a wide range of quality care options.