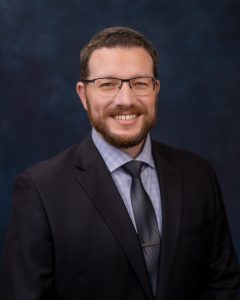 Travis Walker, MD, MPH
Director(a) médica/Médico(a)
Chief Medical Officer | Language(s) Spoken: English, Spanish
Background
Medical Degree:
– University of Nevada, Reno
Undergraduate Education:
– University of Nevada, Reno
Biography
Dr. Travis Walker is a Family Physician by training and sees patients of all ages. He attended the University of Nevada, Reno School of Medicine for medical school and residency training and has been practicing in the Reno/Sparks area since 2014. He also completed a Master's in Public Health in 2020 from the University of Nevada, Reno. Being a locally raised Northern Nevadan, you can often find Dr. Walker with his family playing in the mountains and lakes of the Sierra Nevada and Virginia mountain ranges.
Personal Interests
Dr. Walker's hobbies include skiing, snowboarding, boating, and spending time with his wife and three children.
Locations
No matter what your healthcare needs may be, our kind, compassionate staff is standing by with a wide range of quality care options.