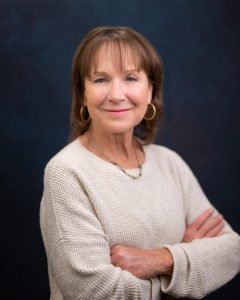 Peggy Hlatky, RDH
Hygienist
Dentistry | Language(s) Spoken: English
Background
Undergraduate Education:
– Bachelor of Science in Dental Hygiene, University of North Carolina
Biography
Peggy was born in Chicago, IL and grew up in St. Petersburg, FL. She worked for two years in Zurich, Switzerland before working with her husband, Eric, who practiced dentistry in St. Petersburg and Reno.
Personal Interests
Peggy has two children and volunteers at St. Vincent's Dining Hall and Casa De Vida. She enjoys hiking, skiing, reading, and investing.
Locations
No matter what your healthcare needs may be, our kind, compassionate staff is standing by with a wide range of quality care options.