Join Our Team
We are a diverse team driven by a mission: to make health care an accessible, patient-centered experience.
Providing a high level of care with compassion and respect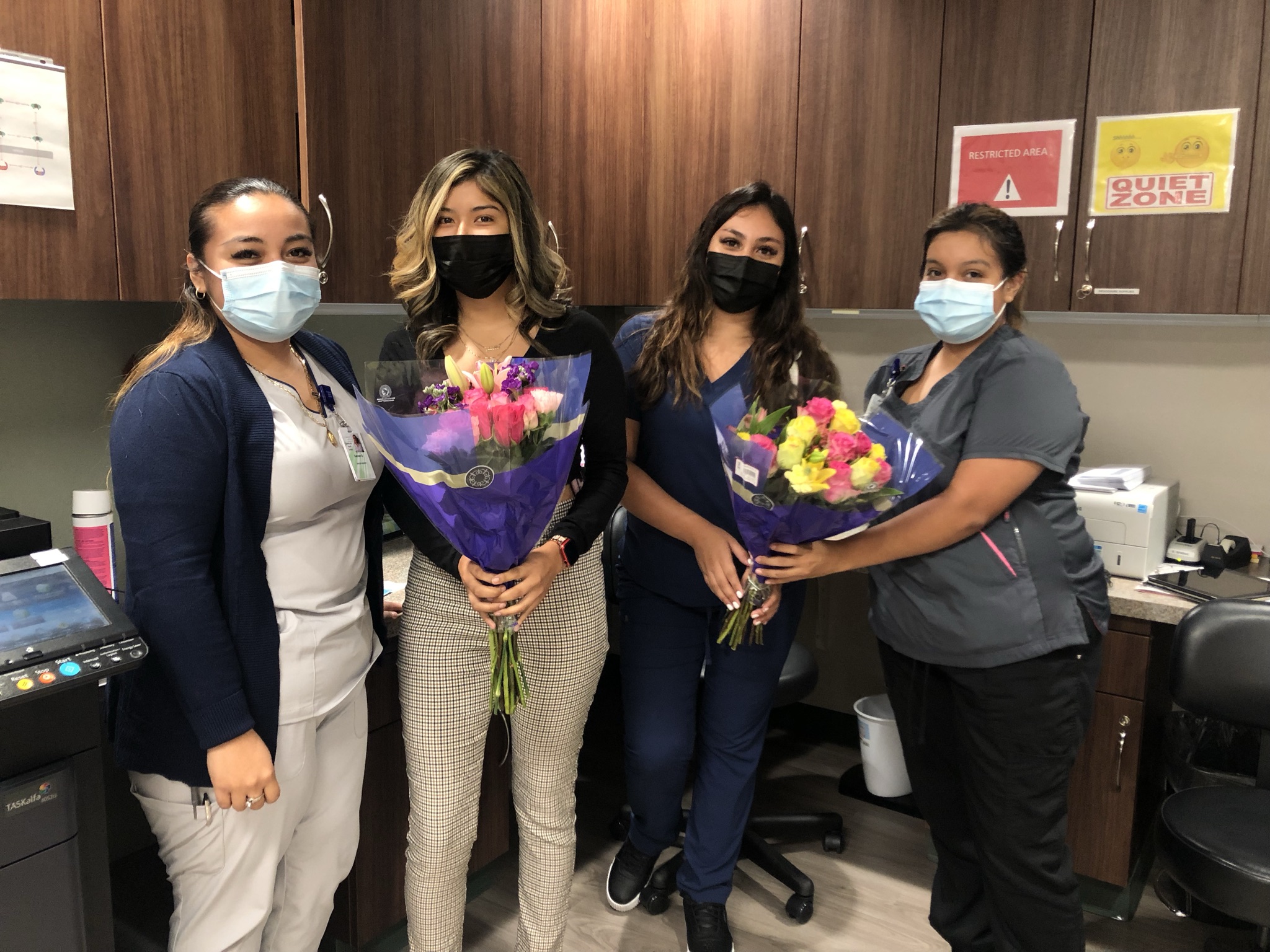 At Community Health Alliance, we believe in having a professional, team-oriented medical community. We are a community of medical and dental providers, public health and social workers, and professional staff on a mission to make health care an accessible, patient-centered experience. We're always looking for qualified, personable professionals to join us in delivering quality health care for our community.
As a Community Health Alliance employee, you will enjoy the following benefits:
Competitive salary, which is analyzed periodically to ensure we meet the needs of our employees
PTO accrual starting at 14 days of leave and increased after one year of service. Licensed providers starting at 18 days of leave per year.
7 paid holidays, 5 sick days and 5 paid float personal days per year
100% company paid employee medical insurance, and 90% paid vision and dental on the first of the month following 60 days from date of hire.
Paid pension plan at 5% of earnings after one year of service; no employee match
Provider continuing education benefit available at 40 hours and $1,800 per year
Continuing education benefit available to all full-time staff at $500 per year
100% License, registration and certification reimbursement for most clinical staff
Additional 403(b) retirement annuity plan for employee to save; no employer match
Student loan repayment through the National Health Service Corp. With a score of 19, in almost all cases, repayment is awarded to our providers who enroll.
Malpractice coverage through FTCA (Federal Tort Claims Act)
$10,000 Accidental Death and Dismemberment policy for each benefit-eligible employee at no cost to the employee. This is an employee benefit paid and sponsored by Community Health Alliance.
Additional supplemental voluntary benefits available for purchase
Apply Now
Living in Northern Nevada
The Biggest Little City in the World
Reno, the Biggest Little City in the World, sits at the foot of the Sierra Nevada. Reno is 26 miles north of Carson City, the state capital, and only 22 miles northeast of Lake Tahoe. The current metro area population of Reno in 2022 is 523,000, and continues to grow every year.
Northern Nevada offers a lifestyle that can't be beat. From four distinct seasons, hundreds of special events, an impressive arts and culture scene to an array of outdoor activities you can enjoy locally or in Tahoe. We've got it all! We're also home to the University of Nevada, Reno, as well as Nevada's first medical school. Reno is a place to live and work, and somewhere you can call home.
Explore what our region has to offer.
Sign Up for Our Newsletter
By submitting this form, you are consenting to receive marketing emails from: Community Health Alliance, 680 S. Rock Blvd, Reno, NV, 89502, https://www.chanevada.org. You can revoke your consent to receive emails at any time by using the SafeUnsubscribe link found at the bottom of every email.