Mammovan Visits Community Health Alliance's Wells Ave. Health Center – March 3, 2023
March 3, 2023
|
7:40 a.m. - 3:20 p.m
Wells Ave. Health Center: 1055 S Wells Ave, Reno, NV 89502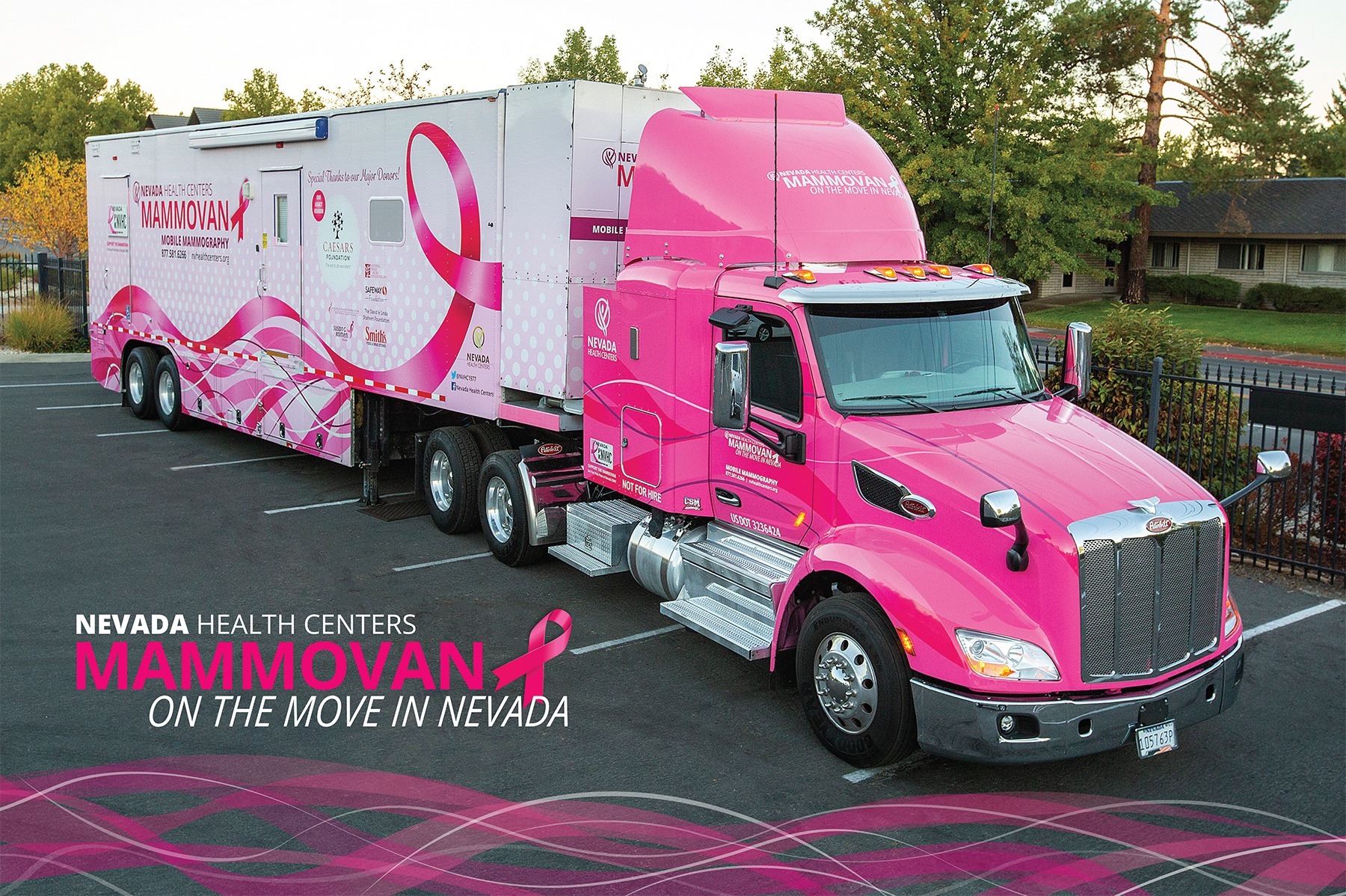 The Nevada Health Centers' Mammovan is coming to Community Health Alliance's Wells Ave. Health Center on Friday, March 3.
They are accepting appointments between 7:40 a.m. to 3:20 p.m. Closed for lunch from 12-1 p.m.
Schedule your appointment by calling Nevada Health Centers' Mammovan at 1-877-581-6266, option 1 – Monday through Friday 7 a.m. to 6 p.m. Arrive 15 minutes prior to your appointment. Upon arrival, you will be screened for COVID-19 symptoms before entering the Mammovan.
Visit the NVHC website and print the necessary Mammography patient forms prior to your visit: https://www.nevadahealthcenters.org/mammography/
Please also bring the required documents to your appointment:
Current and valid government-issued photo ID
Current insurance card, if applicable
Mammography Patient Registration forms
Name and phone number of your Primary Care Physician
Sign Up for Our Newsletter
By submitting this form, you are consenting to receive marketing emails from: Community Health Alliance, 680 S. Rock Blvd, Reno, NV, 89502, https://www.chanevada.org. You can revoke your consent to receive emails at any time by using the SafeUnsubscribe link found at the bottom of every email.