Mommy and Me Breastfeeding Support Group – June 19, 2023
June 19
|
1 p.m. - 3 p.m.
Free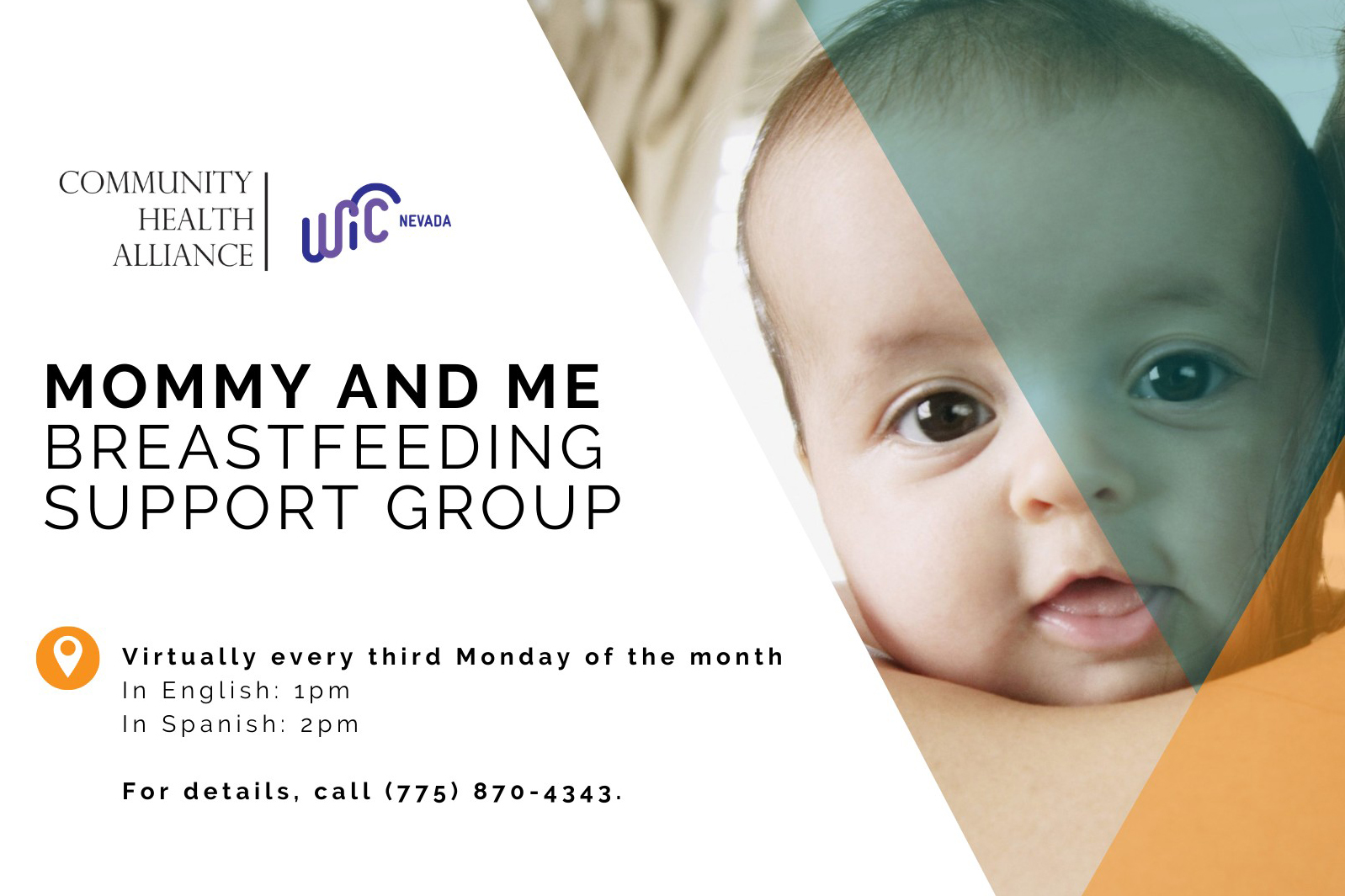 The support group is a tremendous resource for pregnant and postpartum mothers who wish to breastfeed or who are currently breastfeeding.
We cover a variety of topics ranging from how much milk your baby needs, milk supply, baby's hunger cues, nutrition while breastfeeding, latching, returning to work, and much more. Our priority is to provide a safe place for participants to ask questions, receive breastfeeding education and support. The support group is facilitated virtually in English and Spanish by Breastfeeding Peer Counselors and a Registered Lactation Consultant on the third Monday of the month.
If you are interested in joining the Mommy and Me Breastfeeding Support Group, contact your Peer Counselor directly and ask for an invitation.
Please call the main Community Health Alliance WIC Line at (775) 870-4343 for additional information.
Requirements to participate in the Support Group:
Participants must be a Community Health Alliance WIC client and be part of the Breastfeeding Peer Counseling Program.
Support Group in English meets virtually at 1 p.m.
Support Group in Spanish meets virtually at 2 p.m.
Sign Up for Our Newsletter
By submitting this form, you are consenting to receive marketing emails from: Community Health Alliance, 680 S. Rock Blvd, Reno, NV, 89502, https://www.chanevada.org. You can revoke your consent to receive emails at any time by using the SafeUnsubscribe link found at the bottom of every email.