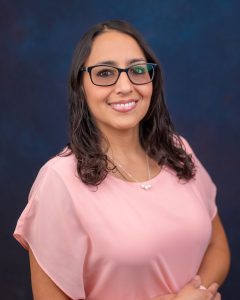 Ana Maria Victoria, MD
Physician
Internal Medicine | Language(s) Spoken: English, Spanish
Background
Medical Degree:
– Universidad Libre de Cali Colombia
Residency:
– New York Medical College (Metropolitan) Program
Certifications:
– Board Certification by the American Board of Internal Medicine (ABIM)
Biography
Dr. Ana Maria Victoria was born and raised in Colombia where she completed medical school. She moved to Reno, Nevada, and worked as a medical assistant at Community Health Alliance while preparing for the United States Medical Licensing Examination (USMLE). After successfully passing the exams and receiving her Educational Commission for Foreign Medical Graduates (ECFMG) certificate, she moved to the East Coast to receive her internal medicine residency training at New York Medical College (Metropolitan Program). She served the patients of New York City through the height of the COVID-19 pandemic. She graduated a few years later and decided to return to Reno to serve her community as a primary care provider.
Personal Interests
Dr. Victoria enjoys swimming, traveling, spending time with her family, and playing with her dog.
Locations
No matter what your healthcare needs may be, our kind, compassionate staff is standing by with a wide range of quality care options.