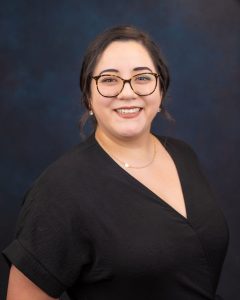 Andrea Lozano, DNP, APRN
Nurse Practitioner
Family Medicine | Language(s) Spoken: English, Spanish
Background
Graduate Degree:
– University of Nevada, Reno
Undergraduate Degree:
– University of Nevada, Reno
Biography
Born in Mexico and raised in Reno, Nevada, Andrea's multicultural background has greatly influenced her professional and personal life.
With fluency in Spanish and a diverse nursing background, Andrea brings a unique perspective to her practice. Having worked in various specialties, including oncology, hospice, and travel medicine, she has developed a deep appreciation for preventative care. Her experience in these fields has fueled her desire to serve her community and make a positive impact on people's lives.
Andrea recently obtained her doctor of nursing practice degree, further enhancing her skills and knowledge as a Family Nurse Practitioner. Her dedication to providing comprehensive and compassionate care is evident in her work.
Personal Interests
Andrea loves to spend time with her tight-knit family camping, traveling, or watching movies. She loves exploring new places and creating lasting memories with her family and friends.
Locations
No matter what your healthcare needs may be, our kind, compassionate staff is standing by with a wide range of quality care options.