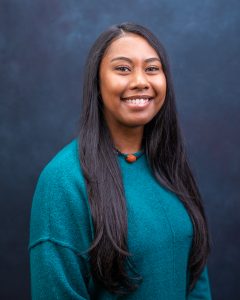 Ariel Ikesakes, PA-C
Physician Assistant
Family Medicine | Language(s) Spoken: English
Background
Undergraduate Education:
– University of Oregon
Biography
Ariel was born and raised in a small rural town in Northern California and moved to Reno in 2015. She pursued a Bachelor of Science in Human Physiology degree at the University of Oregon followed by a master's degree in physician assistant studies at University of Nevada, Reno. Through her personal experiences, she knew she wanted to work at a Federally Qualified Health Center, and through her schooling, has cultivated a passion for health equality.
Personal Interests
Ariel enjoys spending time with family and friends, reading, traveling, hiking, hunting, being outdoors, and learning something new.
Locations
No matter what your healthcare needs may be, our kind, compassionate staff is standing by with a wide range of quality care options.
Testimonial
Ariel is the best. She is professional, friendly, efficient, and thorough.
Ariel is the best provider I have ever had. She is so thorough.