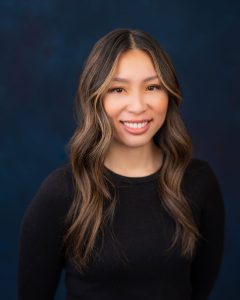 Michelle Pham, PharmD
Pharmacist
Pharmacy | Language(s) Spoken: English
Background
Certifications:
– PharmD: Doctor of Pharmacy
– APhA Pharmacy-Based Immunization Delivery
– Basic Life Support (CPR and AED) for Healthcare Providers
– Medication Therapy Management Practice
Pharmacy School:
– Massachusetts College of Pharmacy and Health Sciences
Biography
Michelle was born and raised in Haverhill, Massachusetts, a town north of Boston. Growing up, she was always interested in health care and helping those in need. Michelle then enrolled in Massachusetts College of Pharmacy and Health Sciences in Boston for the six-year pharmacy program after graduating high school. While in school, she was very fortunate to work as a technician in a retail pharmacy in an underserved community. Working with these patients helped her realize that this was her passion. After graduating and living in Rochester, Minnesota for a few years, Michelle and her husband decided to relocate and settle in Reno, her husband's hometown, along with their pug named Bentley.
Personal Interests
Michelle enjoys reading, traveling, trying new foods, and spending time outdoors with her husband, daughter, and pug Bentley.
Locations
No matter what your healthcare needs may be, our kind, compassionate staff is standing by with a wide range of quality care options.