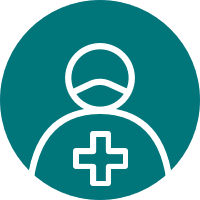 Raymond Scott, MD
Physician
Family Medicine | Language(s) Spoken: English
Background
Certifications:
– National Board of Medical Examiners
– American Board of Internal Medicine
Medical School:
– University of Alabama
Graduate Medical Education:
– University of Nevada, Reno
Undergraduate Education:
– University of Alabama
Biography
Dr. Scott received his Bachelor of Science with honors in biology and psychology, and went to medical school at the University of Alabama. He completed his internship and residency at the University of Nevada, Reno while focusing on internal medicine. He has vast medical experience locally – working in Incline Village, Sparks and Reno. He has held various roles including hospitalist, medical director, chief of staff and he most recently worked at a long-term acute care facility.
Locations
No matter what your healthcare needs may be, our kind, compassionate staff is standing by with a wide range of quality care options.
Testimonial
I am blessed to have Dr. Scott as my doctor. He explains everything to my understanding. Just an amazing doctor.
Dr. Scott is very professional, smart, kind, caring, and an excellent doctor.
Dr. Scott is wonderful and I'm so glad he's at Community Health Alliance.