Healthy Living Program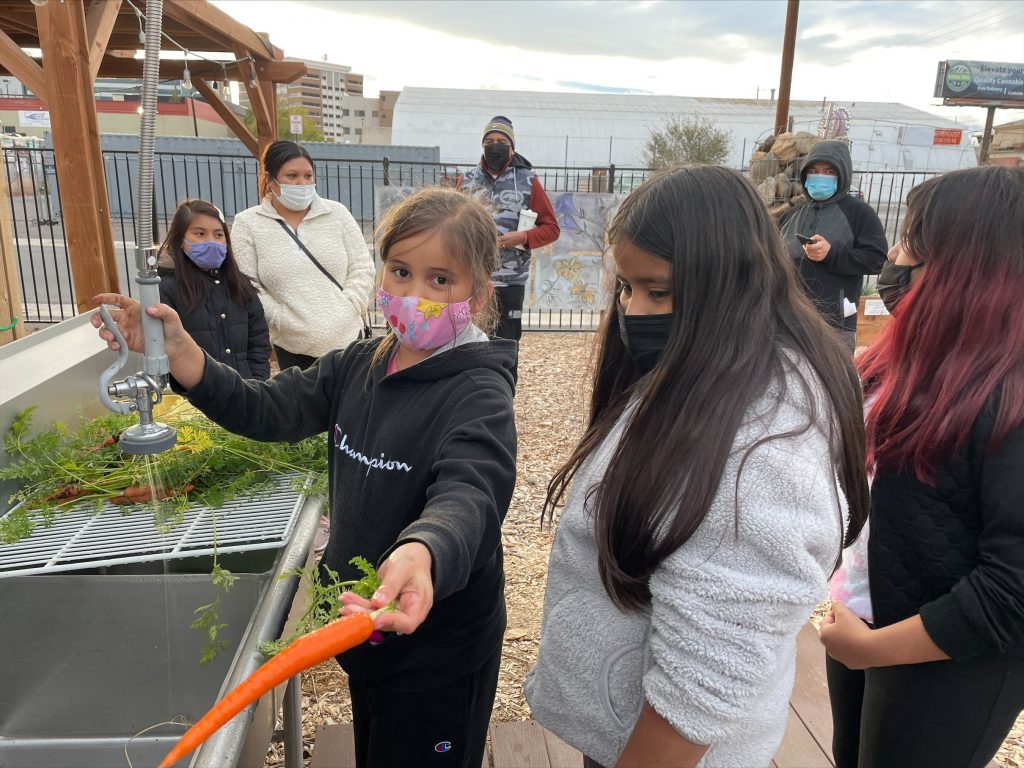 Treating childhood obesity by integrating excellent clinical care, research, education, and community advocacy.
Our Healthy Living Program began in 2016 and is based on the nationally recognized Let's Go! Program in Maine. The program is simple and uses a team-based approach. You and your child get to work one-on-one with a medical provider, dietitian, behavioral health specialist, promotora (cultural mediator and assistant) and a coordinator. The goal is to advance the prevention and treatment of childhood obesity.
Children that come to our health centers for a well-child visit are evaluated for their body mass index (BMI). If your child's BMI is equal to or greater than 85 percent, the provider will place a referral to our Healthy Living Program. Families then choose to participate in the nine-class curriculum covering healthy habits over six months or with individual appointments. During your Healthy Living Program sessions, children and their families learn how to create healthy habits to help manage obesity-related health conditions with a provider, dietitian, and behavioral health specialist. We highly encourage the whole family to get involved. Building healthier habits are much easier when you're in it together.
In addition to your health sessions, you get to participate in activities and field trips with community partners that care about making a difference in your physical and mental health. Speaking of partners, in collaboration with the Food Bank of Northern Nevada and our in-house food pantries, we provide a produce bag with four to five types of fruits and vegetables for all families to take home after each medical appointment. It takes a community of supporters to help you reach your goals. We're here for you.
Our daily guiding principles in this program are based on the 5210 Healthy Washoe plan:
5 or more fruits and vegetables 

2 hours or less of recreational screen time

1 hour or more of physical activity

0 sugary drinks, and more water
Follow these helpful guidelines to support you and your families' journey to wellness.