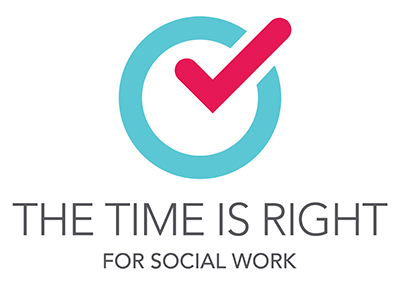 Social Workers Month
March is Social Workers Month
March is a time to celebrate the great profession of social work. The 2022 theme for Social Worker's month is The Time is Right for Social Work.
This month we celebrate over 682,000 social workers that are advocates, champions, and leaders who make our society a better place.
What is a Social Worker?
Social work is a practice-based profession that promotes social change, development, cohesion, and the empowerment of people and communities. Social workers are professionals who aim to enhance overall well-being and help meet the basic complex needs of communities and people.
Social workers share a commitment to:
Promoting social welfare
Helping people of all backgrounds overcome their unique challenges
Advocating for social and economic justice for all members of the community
Embodying a professional code of ethics
Learn more about social work here.
Watch this video to learn about social work in under a minute 
Social Work and Health Care
Social workers are vital to health care in the United States. They provide services in a variety of community settings including schools, clinics, hospitals, child welfare agencies, and local, state, and federal agencies. A healthcare social worker provides support and services to groups, individuals, or families that are challenged to cope with terminal, acute, or chronic illness. They promote health and help clients access better health care. They resolve serious problems or crises by being an advocate for a client's care and wellbeing.
Social Workers at Community Health Alliance
At Community Health Alliance we integrate behavioral health into your medical visits. Our behavioral health program serves to help patients navigate mental, emotional, or behavioral issues that contribute to chronic pain, substance abuse, depression, anxiety, and more. Our thoughts, emotions, decisions, and behaviors are important and closely connected to our physical health. Our trained behavioral health providers will provide consultation and problem-solving to improve your health. They are also available for one-on-one appointments for more intensive interventions. If you are a patient that believes these services would be of benefit to you, talk with your medical provider about meeting with a behavioral health provider at your next appointment.
Our Team of Social Workers
Jennifer Ayala – specializes in individual, family, and adolescent therapy
Stacie Eliopulus – specializes in individual and family therapy with a human-centered, strengths-based, and social justice-focused approach
Michael Gooch – specializes in domestic violence
Kim Hutton – specializes in diagnostic assessment, severe/mental illness, crisis intervention, individual therapy, and supervision
Esmeralda Ozuna – specializes in a strengths-based approach along with cognitive-behavioral therapy to empower individuals